BACK TO WEATHERTECH RACEWAY LAGUNA SECA THIS WEEKEND FOR THE FORMULA PRO USA CHAMPIONSHIP PRESENTED BY EXCLUSIVE RACING
Aug 25, 2020 | News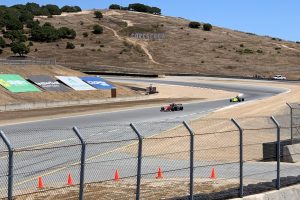 With two event weekends remaining in the 2020 Formula Pro USA Championship Presented by Exclusive Racing, teams and competitors will have another opportunity to compete at one of the most famous racecourses in the world, WeatherTech Raceway Laguna Seca. Taking place this coming weekend, drivers will take to the track for the penultimate round of the 2020 season.
Black Sheep Racing's Spencer Bucknum leads the 2020 F4 Formula Pro USA Championship Presented by Exclusive Racing by ninety-two markers over his closest rival William Ferguson of World Speed Motorsports. With fifty-eight points available on any given race weekend, Bucknum will look to put his name in the record books as he aims to garner enough points to take the series title. Will DeLaRosa is positioned in the third spot in the championship points battle while Cooper Becklin is fourth and Spike Kohlbecker fifth. The top four competitors can mathematically win the series title with Ferguson, DeLaRosa and Becklin needing to score maximum points and Bucknum to falter.
In the Formula Pro USA FR Championship Presented by Exclusive Racing it has been all Jay Horak as he has made the grid for each and every event this season. With several FR cars available now on the West Coast, increased grids are anticipated for the upcoming Winter Series and onwards into 2021.
"The happenings in the world in 2020, especially in the state of California, has had an effect on our registration numbers," explained SK Morgan, Owner of Exclusive Racing and Promoter of the Formula Pro USA program. "After an uber successful Winter Series where we have seen numbers increase from year-to-year and a great start to our Summer Series, we have seen entry numbers remain steady but an increase in competition. We have welcomed new teams and drivers to our program and things are looking great for 2021."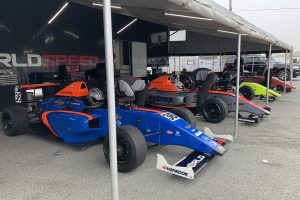 Morgan added, "We will look to finish off our current season on a high and award our champions with all the prizes that we previously announced. We will begin now to work on next year's championship programs and ensure that we can provide a competitive, yet fun program with value to our teams and competitors."
Round 9 & 10 Information:
Registration – HERE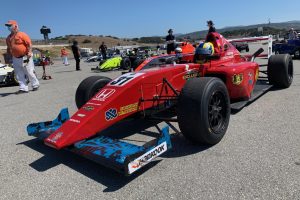 Remainder of the 2020 Formula Pro USA Presented by Exclusive Racing Summer Series:
WeatherTech Raceway Laguna Seca – August 29-30
Thunderhill Raceway Park – October 23-25
**Due to COVID-19, schedule is subject to change
Stay tuned for information about the 2021 Formula Pro USA Presented by Exclusive Racing Winter Series coming soon!
Continuing to expand the Formula Pro USA and Exclusive Racing footprint via social media, series officials invite you to send all team and driver media releases and series related news to Media@ExclusiveRacing.com. Please keep text and photos separate, and we will try and ensure posting to our websites and social media pages.