THE FORMULA PRO USA CHAMPIONSHIP PRESENTED BY EXCLUSIVEAUCTIONS.COM WINTER SERIES KICKS OFF THIS WEEKEND
Nov 10, 2020 | News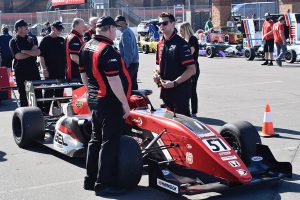 With the 2020 Formula Pro USA Championship Presented by ExclusiveAuctions.com coming to an end only a few short weeks ago, the growing West Coast Winter Series is set to kick off this weekend. Taking place at Auto Club Speedway in Fontana, California, the three-weekend program will feature one event before the turn of the calendar with back-to-back events in late February of 2021.
"There is still time to get registered," explained SK Morgan. "We will be allowing two race drops in this year's Winter Series so teams and drivers from the East Coast can come and enjoy our laid back but professional program in February to prepare for the 2021 National season. Competing at Auto Club Speedway, Buttonwillow Raceway and Sonoma Raceway, we feel we have a trio of the premier tracks in California, a great way for our drivers to start the season."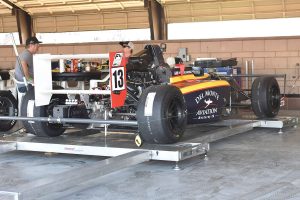 Register Now – CLICK HERE
Live Timing – Please Download the Race Hero App
Growing the program from year-to-year, the goal will be the same for 2021. With Kiwi Motorsport, DFR and Kirby Motorsports already confirmed for this coming weekend's event, the Formula Pro USA staff is expecting increased numbers for the February events. Offering classes for both F4 and FR F3 Ligier cars, Formula PRO USA is inviting all teams and drivers to enjoy their first Winter Series event.
Morgan added, "2020 has been a strange year for everyone but we are happy to put it behind us and move onto 2021. We are overjoyed in aligning ourselves with Tony Parella and his SVRA program to be the official feeder series to both the F4 United States Championship Powered by Honda and the FR Americas Championship. We feel that his newly announced schedules will be a major benefit to our West Coast racers and increase participation for the entire series. We are looking forward to seeing all the East Coast teams in California next year, and we hope that some of you will come and attend the final two rounds of our Winter Series."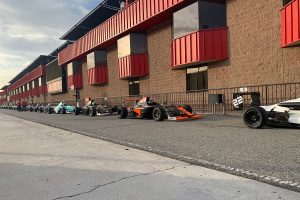 2021 Formula Pro USA Presented by ExclusiveAuctions.com Winter Series Schedule
November 14-15 – Auto Club Speedway
February 19-21 – Buttonwillow Raceway
February 26-28 – Sonoma Raceway
Stay tuned for a future announcement regarding the 2021 Formula Pro USA Presented by ExclusiveAuctions.com Summer Series schedule.
Continuing to expand the Formula Pro USA and ExclusiveAuctions.com footprint via social media, series officials invite you to send all team and driver media releases and series related news to Media@ExclusiveRacing.com Please keep text and photos separate, and we will try and ensure posting to our websites and social media pages.
Photos: Exclusive Racing