WITH THE 2020 SEASON COMPLETE, FORMULA PRO USA ANNOUNCES DATES FOR 2021 WINTER SERIES
Oct 30, 2020 | News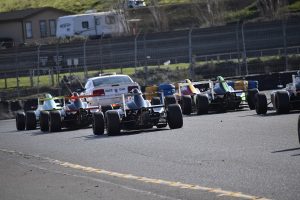 With the 2020 race season ending this past weekend, the Formula Pro USA Championship Presented by ExclusiveAuctions.com is pleased to confirm dates for their 2021 Winter Series. Kicking off in less than two weeks, November 14-15 at the Auto Club Speedway, the Winter Series will see the return of back-to-back race weekends in February at yet to be confirmed locations.
"Our program has grown from year to year and we are looking to do the same in 2021," explained SK Morgan. "We understand it is a quick turnaround from the close of our Summer Series to the first round of our Winter Series, but we have spoken to our teams and customers and they are excited to start a new season. With our first event in November and the final two events in February, after the calendar turns, we understand that new entries may arise, so we are allowing drivers to drop two races out of the six-race series counting towards the championship."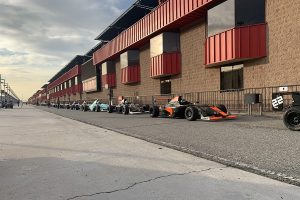 To register for the Auto Club Speedway event on November 14-15 CLICK HERE.
Set to confirm the Formula Pro USA Championship Presented by ExclusiveAuctions.com Summer portion of their program in the near future, Morgan confirmed that it will begin mid-March and run through mid-October competing at all the premier West Coast facilities.
2021 Formula Pro USA Championship Presented by ExclusiveAuctions.com – Winter Series 
November 14-15, 2020 – Auto Club Speedway – Fontana, California
Tentative February 19-21, 2021 – To Be Announced
Tentative February 26-28, 2021 – To Be Announced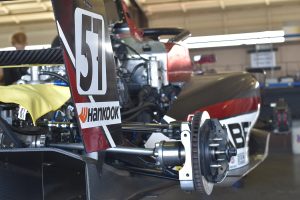 Morgan added, "We will have more news and information on the horizon as we continue to finalize all the details of our 2021 campaign and look forward to seeing you at the track!"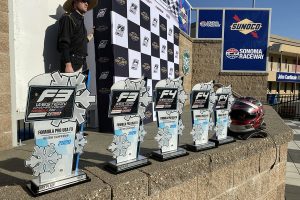 Continuing to expand the Formula Pro USA and ExclusiveAuctions.com footprint via social media, series officials invite you to send all team and driver media releases and series related news to Media@ExclusiveRacing.com Please keep text and photos separate, and we will try and ensure posting to our websites and social media pages.
Photos: Exclusive Racing