FORMULA PRO USA PRESENTED BY EXCLUSIVE RACING AND BELL RACING HELMETS 15% DISCOUNT REMINDER
May 29, 2020 | News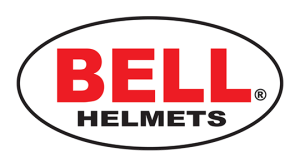 As announced in February, Bell Racing Helmets inked a deal with SCCA Pro Racing, Formula Pro USA, Exclusive Racing and Bell Racing and are reminding competitors of their lucrative partnership savings program. In conjunction with SCCA, Bell Racing has incorporated a 15% discount as a feeder into the SCCA ranks for the Formula Pro USA Championship Presented by Exclusive Racing.
"As an official partner of SCCA Pro Racing, Bell Racing Helmets would like to remind all competitors of the discounts that they can take advantage of with Exclusive Racing's affiliation with SCCA Pro Racing and the Formula Pro USA Western Championship Series," expressed Bell Racing Director of Motorsports Jacob Brown. "We are restocked in all of the 8860-2018 and 8859-2015 helmets and have a limited number of the IndyCar and Formula 1 spec, 8860-2018 ABP, HP77's in stock."
Exclusive Racing's SK Morgan added, "Bell is an iconic brand in the motorsports community, and we are happy to be part of their racer discount program. As a leader in the safety marketplace, we will aim to push business their way and encourage all of our teams and competitors to help support and continue the growth of Bell Racing."
Please reach out to Bell's Director of Motorsports, Jacob Brown, at jbrown@bellracing.com for more information and if you would like to purchase a helmet before the season re-kicks off.