FORMULA PRO USA PRESENTED BY EXCLUSIVE RACING IS BACK ON TRACK THIS WEEKEND
Jun 3, 2020 | News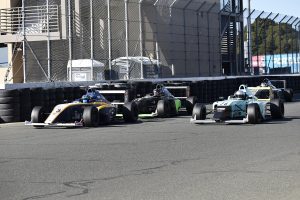 The 2020 Formula Pro USA Championship Presented by Exclusive Racing will return to competition this coming weekend after an eleven-week hiatus. Set to continue with rounds three and four of their twelve race championship, teams and competitors will travel to the WeatherTech Raceway Laguna Seca over the upcoming June 5th to 7th weekend.
"It has been a while, but we are happy to get back to the track and see our motorsports family," explained SK Morgan. "While we will effectively be running under the new normal and be subject to guidelines put forth by both the sanctioning body, the track and the county, it will be great to see everyone and reconvene our wheel-to-wheel competition."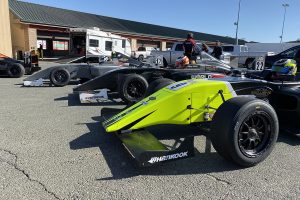 Originally scheduled as a two-day event, Formula Pro USA was given the opportunity to add a day to allow more on track time for their competitors.
"We jumped at the opportunity of an additional day and increased track time," added Morgan. "It will be good to give our drivers a few extra sessions to get back into the swing of things. Laguna always draws a great crowd of racers, and we have no doubt that it will be a big event this weekend."
Rounds Three and Four Quick Info Guide:
Registration is still open – Click HERE
Track Website – Click HERE
Facility Map – Click HERE
Continuing to expand the Formula Pro USA and Exclusive Racing footprint via social media, series officials invite you to send all team and driver media releases and series related news to Media@ExclusiveRacing.com. Please keep text and photos separate, and we will try and ensure posting to our websites and social media pages.