THE 2020 FORMULA PRO USA CHAMPIONSHIP PRESENTED BY EXCLUSIVEAUCTIONS.COM IS NOW COMPLETE
Oct 27, 2020 | News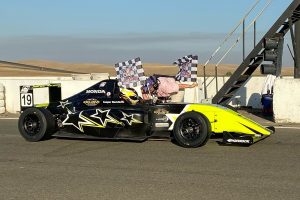 Closing the 2020 Formula Pro USA Championship Presented by ExclusiveAuctions.com this past weekend, Spencer Bucknum and Jay Horak were officially crowned as series champions. With the final event taking place at Thunderhill Raceway, the growing West Coast program will now shift their focus to the soon to be confirmed Winter Series and 2021 Summer program.
"I would like to personally thank everyone for their support and participation in what could only be classified as a crazy 2020," explained SK Morgan. "We managed to shift our schedule and complete all of our scheduled events, and we thank the teams and competitors for their assistance in working with us on this matter as well as with the facilities on their COVID-19 guidelines."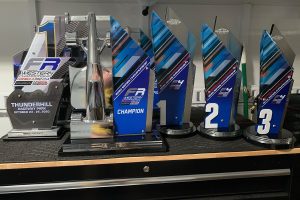 Racing out of the Black Sheep Racing stables, Bucknum had earned enough championship points to sit out the final weekend of competition and still earn the title. Opening the door for some of his fellow competitors, Will Ferguson and Cooper Becklin split the weekend race wins while Ferguson earned bonus points for scoring the fastest lap of the race in both races. Becklin earned two bonus points for the Hard Charger award en route to his second-place podium result while World Speed Motorsports driver Jack Holmes claimed the third and final step of the podium as well as the Hard Charger honor.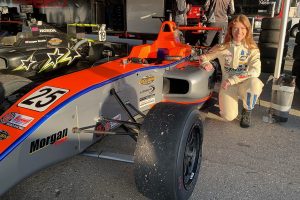 With Becklin taking the win in the second weekend race, Courtney Crone found her way to the blocks with a solid second place result, improving on her earlier fourth-place finish as Will Ferguson claimed his second podium result of the weekend with a third-place effort. Holmes added a fourth-place finish to his podium result while Lane Vacala was a no start on final race after finishing sixth earlier.
In the final championship standings, Bucknum ended his season with 199 markers while Ferguson was only 33 points in arrears in second with 166. Cooper Becklin finished on the championship podium in third with 143 points while Courtney Crone and Will DeLaRosa rounded out the top five with 96 and 74 points respectively.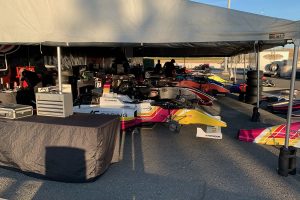 Jay Horak did not have a lot of competition throughout 2020 but with his consistent running of the Ligier JSF3, he opened some eyes of potential competitors for the 2021 season. With more cars now available on the western half of the United States, Formula Pro USA officials are expecting an increased car count in the coming season.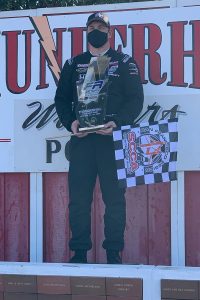 Morgan added, "Congratulations to Spencer and Jay whom are both deserving 2020 champions. With the season now complete, we will now shift our focus to 2021 including our Winter Series and Summer Series schedule announcements later this week."
Continuing to expand the Formula Pro USA and ExclusiveAuctions.com footprint via social media, series officials invite you to send all team and driver media releases and series related news to Media@ExclusiveRacing.com Please keep text and photos separate, and we will try and ensure posting to our websites and social media pages.
Photos: Exclusive Racing