FORMULA PRO USA CHAMPIONSHIP PRESENTED BY EXCLUSIVE RACING HEADS TO THE FAMED WEATHERTECH RACEWAY LAGUNA SECA FOR ROUNDS 7 AND 8 THIS WEEKEND
Jul 27, 2020 | News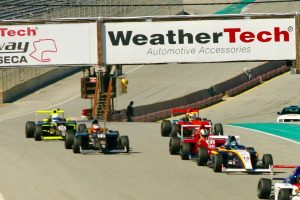 As the landscape continues to change throughout the world including the motorsports industry in North America, the staff at Exclusive Racing – Formula Pro USA continues to plan the second half of the 2020 season. Setting their calendar but prepared to be as fluid as needed, the growing program returns to the WeatherTech Raceway Laguna Seca this weekend after a one-month hiatus.
"The break was good as we were able to close some deals on the other side of our business, but we are excited and anxious to get back to the track," expressed Morgan. "This weekend marks the start of the second half of our calendar and the run to the championships. We have thousands of dollars in prizes to award, and it will be exciting to see who comes out on top when the final checkered flag flies."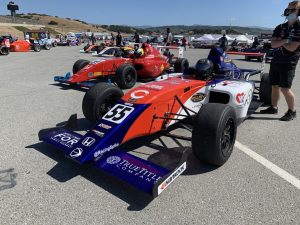 Rounds Seven and Eight Quick Guide:
Registration – Click HERE
With the WeatherTech Raceway Laguna Seca one of the premier facilities in North America, Formula Pro USA is making it easier for new drivers and teams to get up to speed with the addition of a Friday test day. Whether you are looking to test and tune, get that extra track time or test a new driver, this is the perfect opportunity to combine a test day with a race weekend and double down on the overall event value.
Morgan added, "There is a lot of racing going on across the United States right now as series look to get all their events in. We have done a tremendous job in working with our track partners to reschedule or keep our events as scheduled to keep consistency in our calendar. We hope that you will join us at Laguna Seca this coming weekend and look forward to continuing on with our 2020 program and onwards into 2021."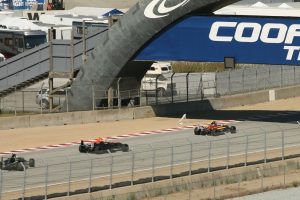 Remainder of the 2020 Formula Pro USA Presented by Exclusive Racing Summer Series:
WeatherTech Raceway Laguna Seca – July 31-August 2
WeatherTech Raceway Laguna Seca – August 29-30
Thunderhill Raceway Park – October 23-25
**Due to COVID-19, schedule is subject to change
Stay tuned for information about the 2021 Formula Pro USA Presented by Exclusive Racing Winter Series coming soon!
Continuing to expand the Formula Pro USA and Exclusive Racing footprint via social media, series officials invite you to send all team and driver media releases and series related news to Media@ExclusiveRacing.com. Please keep text and photos separate, and we will try and ensure posting to our websites and social media pages.